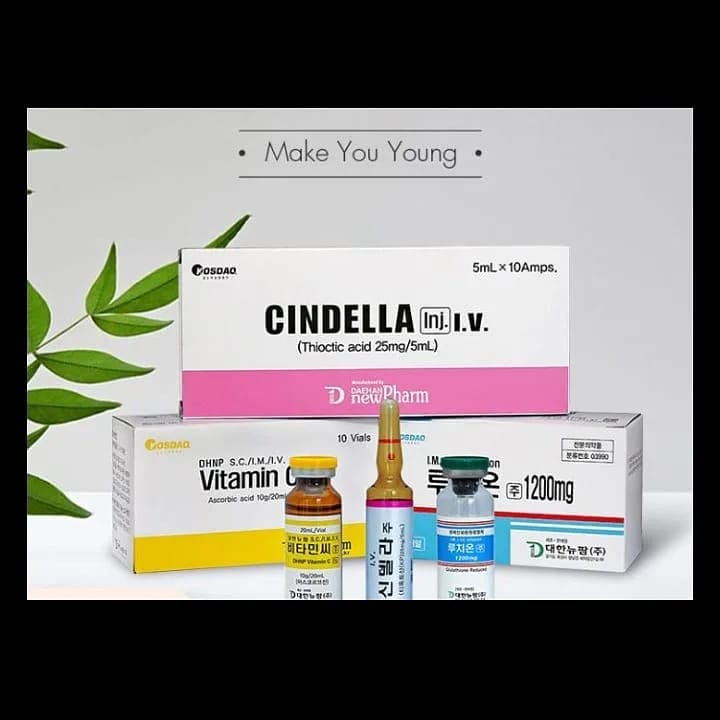 Effect of Cinderella injection- gluthione + Thioctic Acid + Vitamin C
Whitening
– Lighter Complexion & pigmentation
– Anti Oxidants
– Even Skin Complexion
– Anti Pigmentation/Freckles
– Anti Black Spot/Age Spot
– Suppresses the formation of acne/blemish/pimples
– Minimize pores and improves skin complexion
Cell Repair
– Healing Wounds and Scar
– Stimulates Collagen
– Detoxifies in liver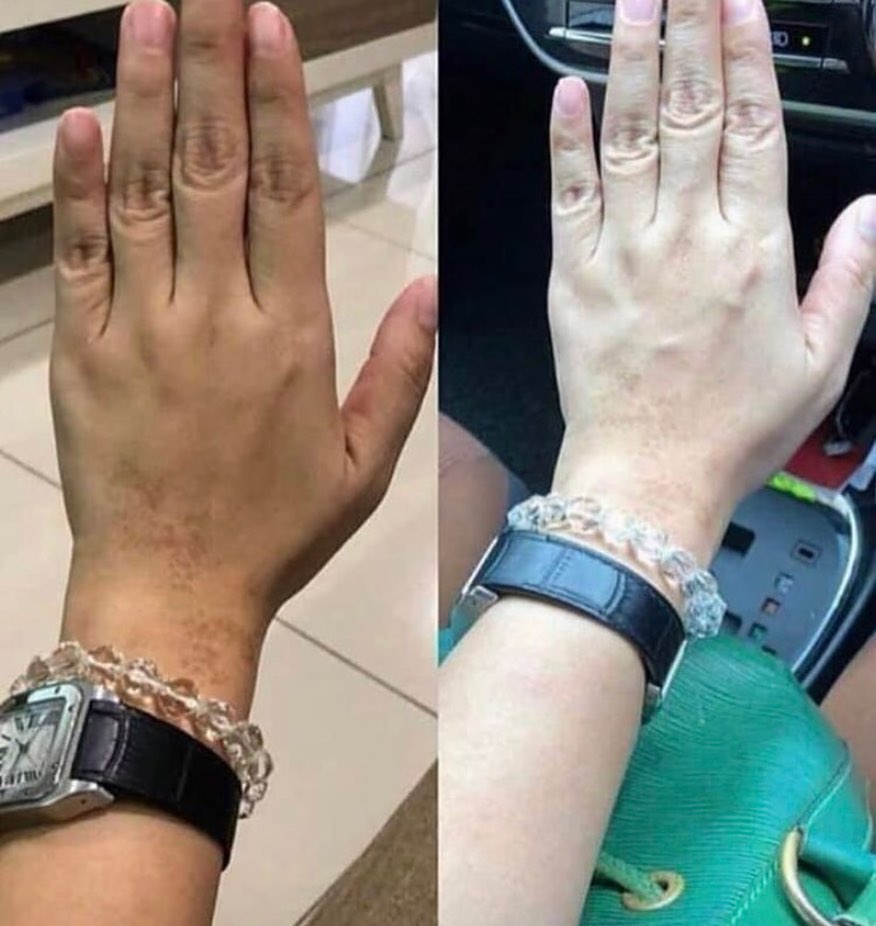 Anti Aging
– Enhances The Production of Bloods
– Recover Injuries and Tissue Damages
– Smooth fine lines and wrinkles
– Enhance immunity, sleep stability
– Smooth SkinLifting & Firming
– Repair Loose and Sagging Skin
– Firmer and Lifted Skin
– Improve Skin Strength and Elasticity
RECOMMENDED DOSAGE:
2 sessions in 1 week , 10 sessions each treatment. 2 to 3 treatment could see the best result.
Maintenance course: 1 session in 2 weeks – 1 sessui in a month.
METHOD:
This product is administered by intravenously (IV) with vein injection
Take 1 vial of gluthione, 1 ampoule of Cindella and 1 vial of Vitamin C to mix together with 250ml of saline water and administer by I.V. Each session takes about 20 to 30 minutes.